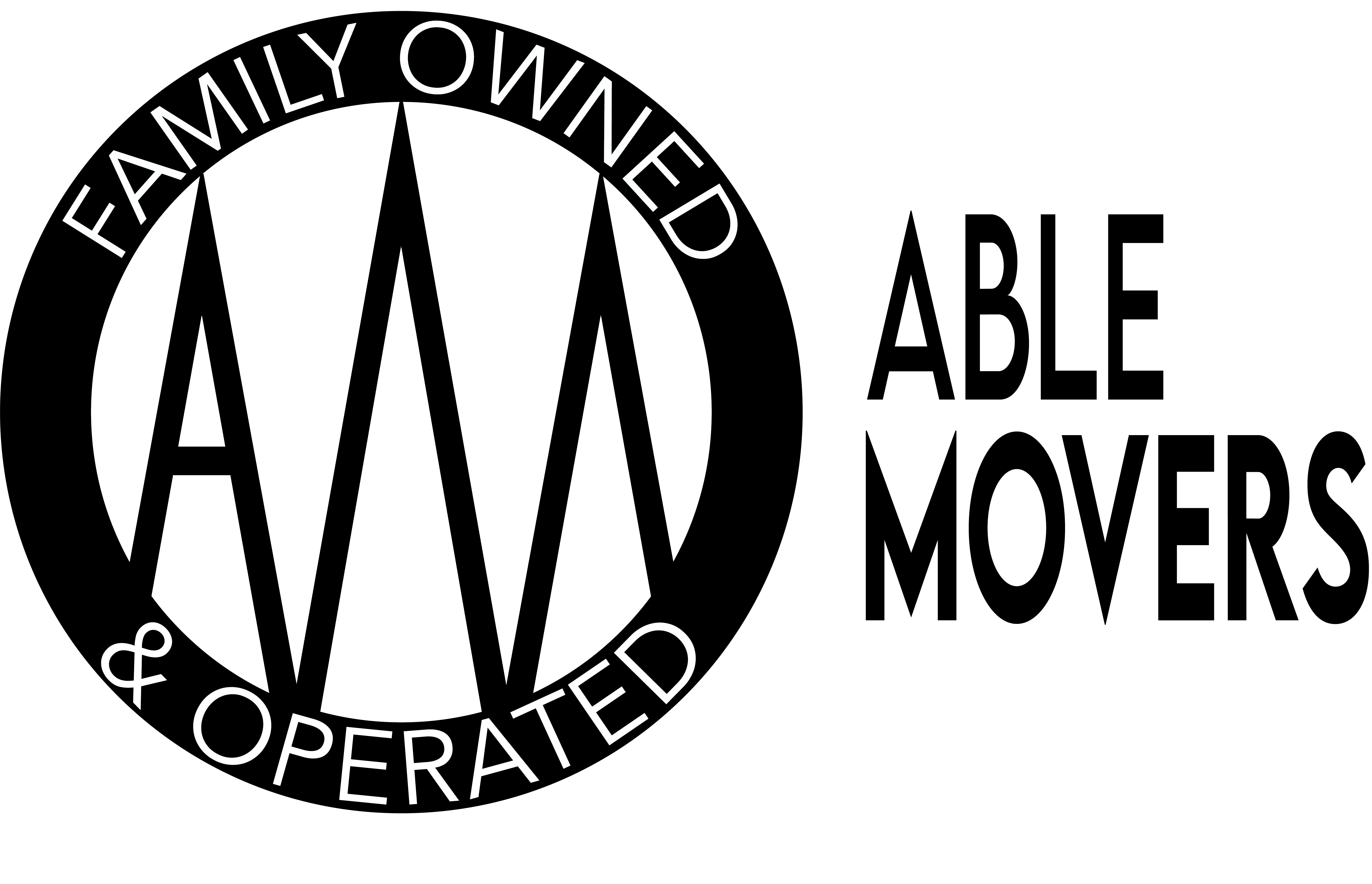 When you're ready, we're able!
We are an Oklahoma family owned and operated business that has earned a reputation for combining quality performance
with competitive affordable low rates to meet your moving needs.
Our goal is to exceed your expectations so you will make us your first choice every time you need a moving company. We pride ourselves in our repeat customers and work hard so that every new customer will choose us again.
Whether you need
commercial moving services
or
residential moving services
, Able Movers is a moving company with distinction.
We will always provide an exact quote for your move
before the move begins.
We never add additional charges after the fact for anything, including fuel or mileage.
And we are fully insured for your protection.
You can even use our exact quote form to find out how much your move will cost, or use our short form to get a
quick FREE estimate.
Residential Homes
Moving you from one home to the next is what we specialize in day in and day out.
Commercial Businesses
Running a business can be stressful enough, let us take care of your relocation.
Apartment Complex
Whatever floor you live on or how many rooms you have we accept the challenge.
Duplex/Condominium
Our team of experts move with precision and finesse, your neighbors will be undisturbed.
Office Building
First level or skyscraper we move them all. The only difference for us is the view.
Government Facility
We enjoy taking care of those who take care of us.
Moving Services
We offer both commercial and residential moving services, and if you just need help moving your items around the house or around the office, Able Movers can do that too. We have competitive hourly rates and are available for as little as two hours or as long as you need us to complete your move.
We are fully licensed by the Corporation Commission and U.S.D.O.T. and fully insured to protect your valuable possessions. We specialize in moving apartments, residential homes both small and large, and businesses of all types. We love a challenge. Any item you can dream of, we can move it.
About us
We love moving your valuable and precious items, and we've been doing it in Oklahoma for over 40 years. Able Movers is an Oklahoma family owned and operated business that strives to meet and exceed your expectations.
We pride ourselves in being one of the few local moving companies that gives you exact moving quotes before your move begins. There will never be add on charges, like fuel and mileage fees or extra time, and the price will only change if items are added or removed from the move. Compare this to the other moving companies that will only charge by the hour. The longer they take, the more you pay.
Leave us a REVIEW: Click HERE
I have used Able Movers for over fifteen years for numerous business moves. They have always provided excellent, prompt, service at a great price. I highly recommend Tim and all the guys at Able Movers, Oklahoma City.
Jan Gotcher
official Google Review

They moved a very large gun safe for my father. I'd recommend them and use them again.
Lonnie Prewitt
Official Google Review

A+, great job, available on short notice. No damage, reasonable prices. Have used before, will use again.
Stephen G. Prilliman
Official Google Review

Tim is incredible . Able is the perfect name for this company. I came in from out of state to clear out my storage facility and Tim made sure to be there with a truck. He quickly had the truck packed and ready to go. He was kind and understanding of the issues. This was the second time I had used Able movers.They were great the first time also a year before.
Wanda Deal
Official Google Review

Able movers was amazing for my move! They were very careful with my belongings, affordable and friendly. I will definitely be using them again!
Molly Stoner
Official Google Review

I have used Able Movers on multiple occasions. They have always been reliable, very careful with my furniture, and fairly priced. I highly recommend Tim and his crew whether you're moving one piece or a house full.
Deanna McGee
Official Google Review
We will advise you -
individually and personally.
Give us a call:
405-946-2924
A Few of Our Commercial Clients