Able Moving Company is the preferred OKC Commercial Moving Company
Able Movers is the preferred mover for many businesses and organizations in Oklahoma City.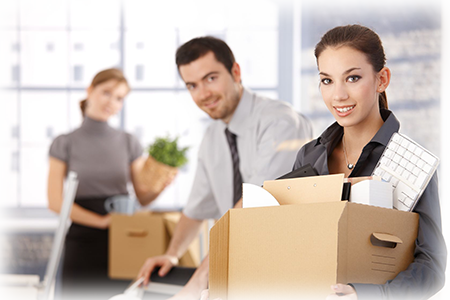 After all, we have been a part of the business community in Oklahoma for over 30 years. We know that your business is important to you, because ours is important to us. We'll get you back to doing what you do quickly and efficiently.
Below is a list of just a few of our commercial clients that consistently look toward Able Movers for their moving needs.
Some of our Commercial Clients
McBride Clinic
Oklahoma State Bureau of Investigation
El Reno County Courthouse
Mercy Health network
Sooner Medical
MidWest Regional
Tall Water law Firm
Keller Williams Realtors
Evans Piano
Barbour Energy
Christ the King Church
Heartland Homes
Blackman Mooring
Just some of the items we'll move
Heavy Medical Equipment
Large Industrial Machinery
Office Equipment
Office Furniture
Music Instruments
Entire Business Relocations
...and anything else you need moved
As always, we only charge by the piece and will provide an exact quote before your move begins. We never charge fuel charges or trip charges for local moves. Able Movers looks forward to all challenges. We want to be your choice for all your moving needs. To learn more about how Able Movers can help your organization with your moving needs, call us today at (405) 946-2924. Or send us your comments and questions with our online comment for. We always welcome your comments , concerns, and questions.



Testimonials
"...I decided to use Able Movers, Inc. because they are a local company and are family owned. I have used them three times, twice for some in-house moving. I am very satisfied with their service. They were there on time and there were no scratches on anything. The last time I used them they definitely helped make my move a smooth one."

--- Karen G., Yukon

"... The guys at Able moving were very courteous. It was a very hot day for our move, but these guys really seemed to enjoy what they were doing. We sure don't plan on moving again in the near future, but if we do, we'll call the guys at Able Moving. If anyone asks for our recommendation, we'll gladly recommend the guys at Able Moving... "

--- Tracey W., OKC
"... really liked getting a real quote before our move. Other moving companies we've used before added charges that weren't in our original agreement. Then they wouldn't finish moving our furniture until we paid the extra. Thank you Able Moving Company. It's refreshing to find a moving company that's actually honest."

--- Robert S., OKC