Able Moving Company can move your Specialty or Difficult items with ease.
If you have specialty items that you need moved, either across a room, a building, or across the state, Able movers can handle the job. If your item(s) are oversized, fragile. or otherwise requires extra care, we can move it. Some of the items we've moved that require extra care or special considerations are:
Specialty Residential Items
Pianos
Grandfather Clocks
Antiques
Fine Art
Pool Tables
Outdoor Play Stations
TV's & Electronics
Hot Tubs
Appliances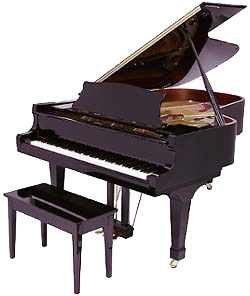 Specialty Business & Industrial
Sensitive Electronic Equipment
Computers
Copiers
Specialty Office Furniture
Medical Equipment
Military Equipment
Restaurant Equipment
Industrial Machinery
Manufacturing Tools
Need special handling? Need extra special care? If you need it moved, we've likely already moved it
If you have something that needs extra care, but you don't know where to start, just give us a call. There is a likely chance that we have already handled the same type of item, or something very similar. We take great pride in our ability to move just about anything. That's because we have moved just about everything. Give us a call at (405) 946-2924 for an estimate or an exact quote, or send us a message about your special request.



Testimonials
"...I decided to use Able Movers, Inc. because they are a local company and are family owned. I have used them three times, twice for some in-house moving. I am very satisfied with their service. They were there on time and there were no scratches on anything. The last time I used them they definitely helped make my move a smooth one."

--- Karen G., Yukon

"... The guys at Able moving were very courteous. It was a very hot day for our move, but these guys really seemed to enjoy what they were doing. We sure don't plan on moving again in the near future, but if we do, we'll call the guys at Able Moving. If anyone asks for our recommendation, we'll gladly recommend the guys at Able Moving... "

--- Tracey W., OKC
"... really liked getting a real quote before our move. Other moving companies we've used before added charges that weren't in our original agreement. Then they wouldn't finish moving our furniture until we paid the extra. Thank you Able Moving Company. It's refreshing to find a moving company that's actually honest."

--- Robert S., OKC