Able Moving Company provides moving services for Oklahoma City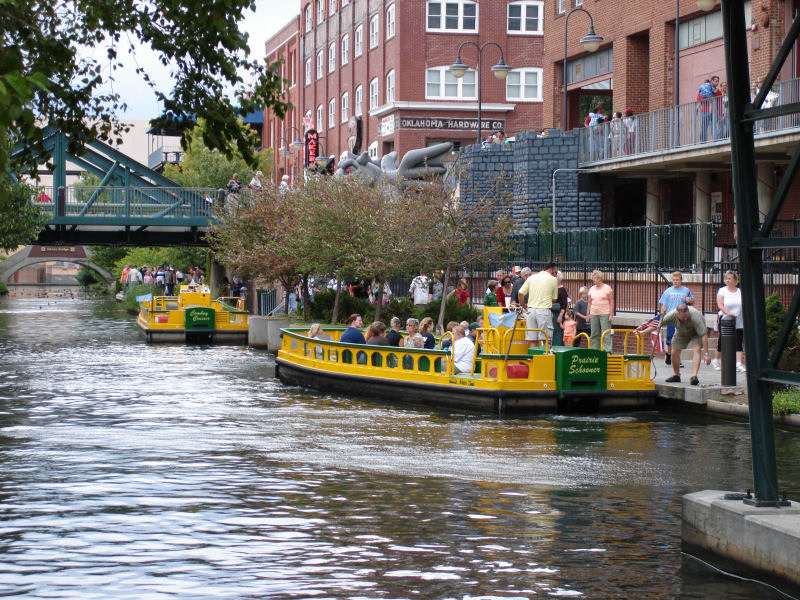 Community statistics for Oklahoma City
Population: 631,345
Location within metro: The center of the metro area
Median income: $47,000
Median house value: $135,200
Area Attractions: Oklahoma City Thunder, National Cowboy & Heritage Museum, National Softball Hall of Fame (NCAA Women's world series), OKC Zoo (in top 10 in nation), Remington Park, Science Museum, vibrant downtown and Bricktown area, world class rowing hosts the Olympic training site, white water rafting Olympic training site, Oklahoma City National Memorial, Myriad Botanical Gardens, Stockyard City.
In the Heart of the Nation, Oklahoma City offers a great quality of life
If you haven't been to Oklahoma City in a while (or never) then you should consider a visit now. Or just go ahead and move there. You won't be disappointed. And if you need the services of a moving company to get there, you won't be disappointed with Able Moving Company. For both residential moving and commercial moving services, Able Moving has been servicing the Oklahoma City metro and the entire state for over 30 years.
Oklahoma City, or OKC to the locals, has been experiencing a renaissance and is no longer just a Cow Town. But if you want to see cowboys at work, don't fret. OKC still has the world largest live cattle auction and the best western ware shops anywhere.
Get an Exact Quote for your move, call us directly, or send us a message.



Testimonials
"...I decided to use Able Movers, Inc. because they are a local company and are family owned. I have used them three times, twice for some in-house moving. I am very satisfied with their service. They were there on time and there were no scratches on anything. The last time I used them they definitely helped make my move a smooth one."

--- Karen G., Yukon

"... The guys at Able moving were very courteous. It was a very hot day for our move, but these guys really seemed to enjoy what they were doing. We sure don't plan on moving again in the near future, but if we do, we'll call the guys at Able Moving. If anyone asks for our recommendation, we'll gladly recommend the guys at Able Moving... "

--- Tracey W., OKC
"... really liked getting a real quote before our move. Other moving companies we've used before added charges that weren't in our original agreement. Then they wouldn't finish moving our furniture until we paid the extra. Thank you Able Moving Company. It's refreshing to find a moving company that's actually honest."

--- Robert S., OKC